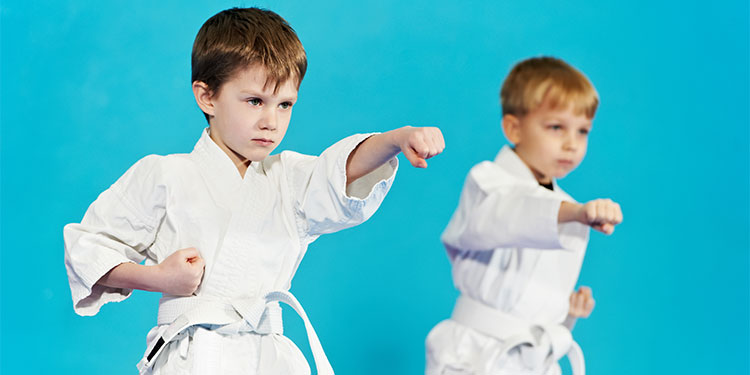 Children's Summer Camp in San Diego
While you're at work all day, enjoy the peace of mind knowing that your child is safe, happy, and having a fantastic summer learning valuable skills, staying physically active, and making new friends at
Master Park's USA Taekwondo
Summer Camp!
Hi this is Master Hunsun Park,
I wanted to personally welcome you and your child to the Best Summer Camp option in San Diego. Our classes, games, and activities teach important lessons, and your child will have such a good time that he/she can't wait to come back for more! Each day is structured around a curriculum that instills respect, self-discipline, self-confidence, and focus; each adventurous field trip is an exercise in the practical application of these qualities.
Every one of our students progress at his/her own pace  In the martial arts, no one is a benchwarmer–everyone participates! I have many years of training and experience, and I take the utmost care to ensure the safety of my students. Martial Arts classes are no riskier than football or other sports, but the benefits are holistic.
What can you expect from Summer Camp?
Drop off your child between 7:30-9 a.m.
10 Martial Arts classes each week for your child
Games and activities based upon traditional and contemporary Martial Arts traditions and philosophies
Exciting Martial Arts excursions to area locations!
Your child will have the confidence to stand up to bullies
You will see a more focused and self-disciplined child who no longer procrastinates with chores or homework
Your little Martial Artist will get Better grades!
A safe and happy child for the duration of the summer!
A future black belt!
Sincerely,
Master Hunsun Park
Master Park's USA Taekwondo
14677 Via Bettona STE 120, San Diego, CA 92127
(858) 756-2213
P.S.: For a NO OBLIGATION, "No Strings Attached" offer for a FREE introductory martial arts class, click on the word "Programs" in the top navigation bar on this page and select the program you would like to try.